Everything started with Irma. In 1983 the senior bosses Rosi and Sepp opened a small bed and breakfast named "Haus Irma". They kept the B&B until 2011. In 2011 Rosi and Sepp decided to take all their courage and fulfil their dream of a hotel. The guesthouse was rebuilt, extended and renovated. The bed and breakfast Irma became the Berghotel Rasis.
The name "Rasis" derives from the great-great-grandpa of the family, Rasimus Kurz. All direct descendants of Rasimus are called "Rasis". The newly built mountain hotel at the heart of Galtür was also given this original name in 2011.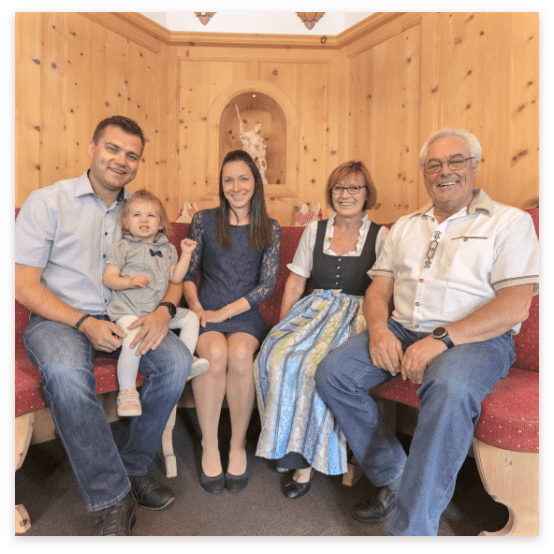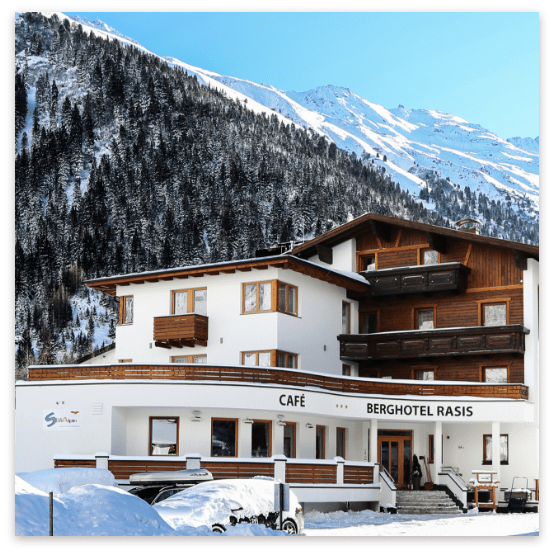 In 2020 it was time for a generation change. Rosi and Sepp gave the hotel into the hands of their son Seppi and his wife Angelika. Today the two generations are working hand in hand, tradition meets zeitgeist and together we provide unforgettable moments.
We look forward to seeing you,
Your family Kurz