The Paznaun holiday region also has a lot to offer apart from classic skiing and hiking. Cultural highlights & many other unforgettable events await you.

The Alpinarium Galtür is located at the heart of Galtür. We would especially like to recommend you the adventure museum with the permanent exhibition "Ganz oben", which is about the history of our beautiful village. Exciting special exhibitions are also held here on a regular basis. For more information visit the website of the Alpinarium. The adjoining panorama café "Gefrorenes Wasser", Frozen Water, with its sun terrace offers relaxation and culinary treats.
Sports, culinary delights and cultural highlights
A holiday full of highlights
From exciting sports events such as the Silvrettarun and highlights such as the Culinary Way of St. James and the Cheese Olympics to weekly markets and try-out courses, there is a wide range of events waiting for you in Galtür, which you should definitely not miss. And Ischgl is internationally known for top-class events such as the Top of the Mountains Concerts and many more, as well.
The Sports and Arts Center
The Sports and Arts Center Galtür has a large indoor swimming pool, a tennis court and a squash hall, ideal options when it comes to diversifying a rainy day.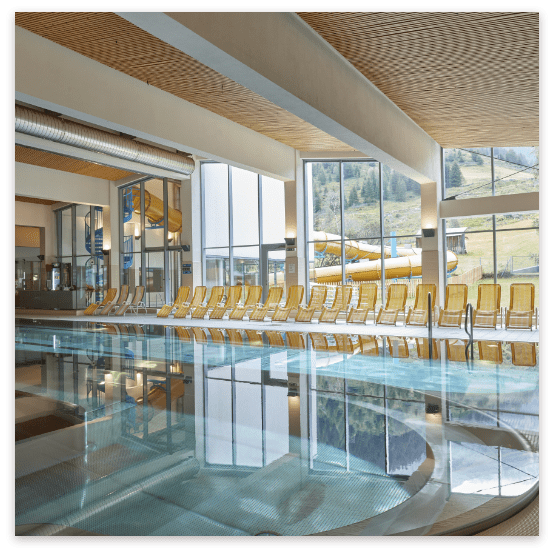 The Silvretta Thermal Bath
From winter 2022, another incomparable highlight awaits you in Paznaun. The Silvretta Thermal Bath in Ischgl will open its doors and welcome marveling guests for the first time. Ice skating rink, outdoor pool, sauna garden and fitness center are just a few of the numerous offers. Go and see for yourselves.