In summer, our senior boss Sepp is eager to guide you and all our other guests through the wonderful, untouched natural surroundings of Galtür. During the weekly guided hikes, he takes you on known and unknown routes through our unique natural idyll. In the evening it is time for coziness. An evening on the alp with the boss of the house promises regional delicacies, refreshing drinks and, above all, enjoyable conversations.
What are you waiting for? Book your unique summer holiday in Tyrol now.
Besides the adventures offered at our Berghotel Rasis, there are many more activities waiting, which you really should not miss.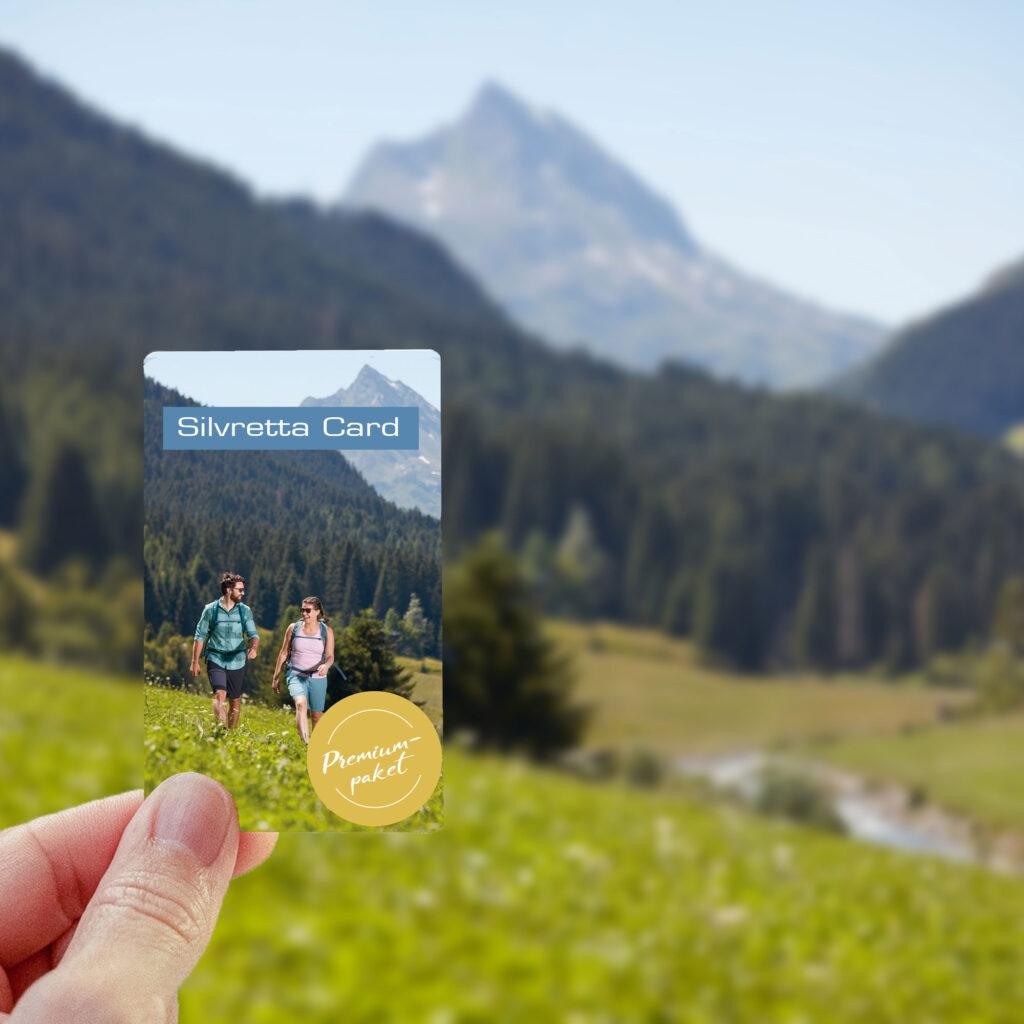 The Silvretta card premium
The Silvretta Card Premium is the perfect companion for your summer vacation in Paznaun. As a business member of the Silvretta Card, the card is included in all our room rates and offers you the following benefits:
unlimited use of all open mountain railroads in Paznaun and Samnaun
unlimited use of all open mountain railroads in Montafon/Brandnertal
unlimited use of public transport in Paznaun and Montafon/Brandnertal
unlimited use of the Silvretta High Alpine Road
bike transport on all open mountain railroads in Paznaun and Samnaun from three overnight stays, once a day
Furthermore, the card offers you discounts at the following partner businesses:
Skyfly: -25% (one-time)
H20 Adventure: -20% on all tours
Discounts at selected program points of the Summer & Autumn Guide
The Silvretta Card Premium is also valid on the day of arrival and departure.

The hiking area in and around Galtür offers sports enthusiasts and lovers of nature unique outdoor experiences. In the untouched landscape, off the roads and away from the hustle and bustle of the towns, you can find pure relaxation & inner peace. Over 250km of hiking paths lead past picturesque lakes and valleys at different levels of difficulty.
We are looking forward to providing you with tour suggestions on the most beautiful and exciting routes, and senior boss Sepp takes you on guided hikes through our beloved country.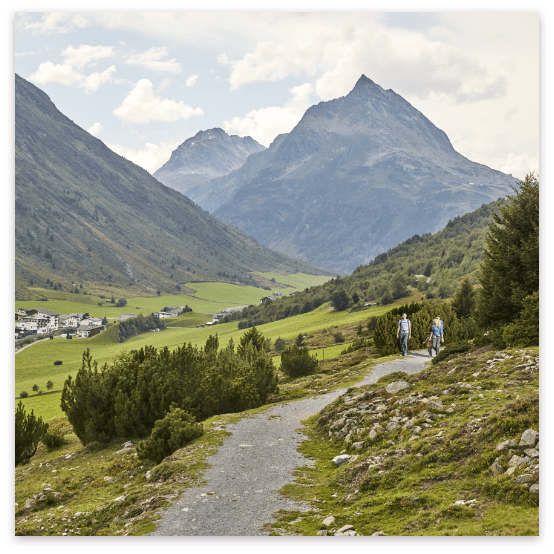 After an active and exciting day, you can stow your equipment in our ski room with included boot dryer.
Embark on new adventures!
Interactive Map Galtür/Paznaun
Biking in Galtür and in the Paznaun
Numerous bike routes through the idyllic Tyrolean Mountain world are waiting for you in Galtür. From fascinating high alpine paths and exciting single trails to challenging mountain hut tours. Especially e-bikers' hearts are beating faster in Galtür. Paznaun is the highest e-bike destination in Europe and offers a great selection of routes and extensive services such as the Galtür Bike School.
Adventures at high altitudes
Climbing & bouldering in Galtür
The sharp primary rock of the Silvretta mountain world is a real challenge for each climbing fan. From beginners' routes to challenging tours along steep rock faces, the climbing area around Galtür offers everything. The reward? Of course, the impressive view across the surrounding mountain ranges and the whole of the Paznaun.
The Silvapark in Galtür is a paradise for all boulder enthusiasts. With more than 200 routes it is a playground for beginners and professionals alike.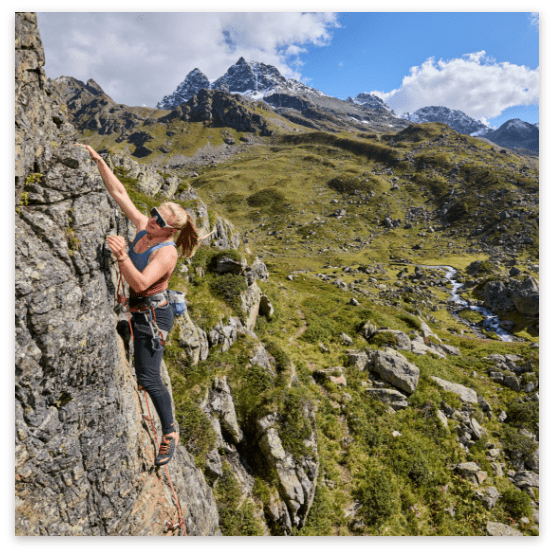 Kids & youth club Paznaun
Galtür is the perfect place for an exciting and active holiday with the whole family. Because the Kids & Youth Club Paznaun provide lots of fun and variety. A colorful program is put together every week to give children and young people an understanding of the beauty of nature and the fun of exploring it, whether with their parents or on their own. And of course, highly trained supervisors accompany the children.
For real adrenaline junkies
Motorbike tours in the Paznaun
The Alps are known for their winding pass roads, and Galtür is the perfect starting point for numerous motorbike tours along these roads. More than 30 pass roads are located in our immediate vicinity and offer you a unique driving pleasure, bend after bend. We highly recommend the Silvretta High Alpine Road, the Arlberg Pass and the Timmelsjoch.